Even though it's cold outside, January and February are the perfect months to turn up the heat and start sowing some fiery chilli peppers! When growing chillies in the UK, early sowing is the secret to give your chilli peppers plenty of time to ripen before the end of summer - although they can still be sown right up until the end of April for a successful crop
Chilli plants will thrive on a sunny window sill or in a greenhouse. They have a long cropping season, so you could still be harvesting fresh chillies in December. Use a good quality seed compost and keep them in a bright place to ensure they germinate. You show sow them from January to around May time.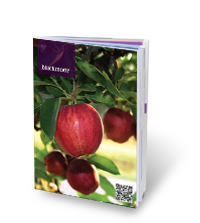 Delivery Charges - The delivery charge is worked out from the weight and the size of the order. We have several rates that apply to UK mainland addresses. A delivery charge of £2.95 is for a single pack. Once you have put together your order the delivery charge will show before payment. All orders are dispatched in one delivery.
Delivery times - Orders placed up to Tuesday are dispatched the same week. Orders placed after Tuesday are dispatched the following week. You can add to your order at any time. If you wish to add to your order then please email us and we shall send you a ref code that can be used for free shipping. We shall let you know when your order is being shipped via email. If you change your email address at any time please change your details on your account.
To take advantage of a promotional code or gift voucher this must be entered into the redeem code box at the checkout. Discounts cannot be given once an order is completed and any codes have not been used.
Top rated / best sellers
Chilli Starter Pack
The kit consists of 3 different strengths of Chilli seeds, from medium to extreme heat. The Chilli Kit consists of 3 starter pots Compost Jalapeno seeds Cayenne seeds Scotch Bonnet seeds Full instructions. Kit dimensions: 20cm x 17cm x 10cm