More Information
X - CLOSE
Choose an open, sunny site and well-drained soil. High humidity around the foliage and wet soils make the crop more prone to disease, particularly if planted in the autumn.
Garlic does not thrive on acid soils (below pH 6.5). Reduce acidity by applying lime in autumn and winter.
Prior to planting, improve the soil's structure, moisture retention and nutrient levels by incorporating organic matter. Apply about two bucketfuls of well-rotted manure or other organic matter such as garden compost every square metre (yard). Avoid using fresh manure.
Planting distance Plant 15cm (6in) apart and leave 30cm (1ft) between rows.
After planting, garlic needs a cool, one- to two-month period at temperatures of 0-10°C (32-50°F) for good bulb development. Planting in late autumn (late October to November) or in early spring (depending on the cultivar) will provide the necessary chilling period.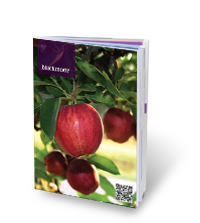 Delivery Charges - The delivery charge is worked out from the weight and the size of the order. We have several rates that apply to UK mainland addresses. A delivery charge of £2.95 is for a single pack of bulbs. Once you have put together your order the delivery charge will show before payment. All orders are despatched in one delivery.
To take advantage of a promotional code or gift voucher this must be entered into the redeem code box at the checkout. Discounts cannot be given once an order is completed and any codes have not been used.
Garlic Germidour
Garlic Bulbs | Award Of Garden Merit | Allium oreophilum
Plant Autumn or Spring. This softneck French variety produces large, white/violet bulbs with a mild but still rich flavour. Has the Award of garden merit from the RHS.
Loyalty Reward Points. Save money as you grow with Blackmoor!
Receive 2% Reward Points for products purchased.
Receive Reward Points for writing a review and/or sharing this product.
Bulb Count
Description
Price
Availability
QTY