More Information
X - CLOSE
Blackmoor Nursery is one of very few Nurseries in the UK offering gardeners the opportunity to buy Grape vines direct from our Nursery.
All orders are despatched in one delivery. If your order contains both bare root and container grown plants then we can only despatch when all plants are ready.
3 Litre = Container grown and can be planted all year round. The size refers to the number of litres of compost that the container holds.
1 Year Grafted Vine = 30+cm in height.
There are a few things to consider before you just jump in and start planting your grapevines.
Grapes need lots of sunshine. One of the biggest mistakes that the home gardener makes when growing grapes in their garden is to plant them in the shade under a tree or where they get shaded by houses most of the day.
If you watch wild grapevines grow, you will notice they make all efforts to climb trees and shrubs to get into the daylight. Without proper sunlight, proper ripeness cannot be obtained. Be sure the spot you choose has good sun most of the day.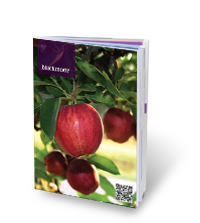 Collection - If you would like to collect your trees then use this option. Note the collection is from the Wholesale Nursery office between Monday-Friday only. Please allow 1 working days for your order to be processed prior to collection date.
We are not a Garden Centre or retail Nursery. Orders can be placed via our website and the collection option can be selected at the checkout. Your order will then be ready for you to collect during our normal opening hours which are Monday-Friday 07.30-16.30. Our plants are grown in fields that can be 2 miles away from our office so it is not possible to just turn up and select your own trees.
Delivery Charges - The delivery charge is worked out from the weight and the size of the plant. We have several rates that apply to UK mainland addresses. A delivery charge of £8.00 is for all single tree orders. £10.00 if more than one tree except in the case of the Espalier and Fan trained trees where this charge is a maximum of £40.00. The lower postal rates range from £2.80 - £5.70, will be applied to smaller orders of the lighter plants like currants, raspberries, gooseberries, blackberries, asparagus and strawberries although larger orders will go into the £10.00 rate. Once you have put together your order the delivery charge will show before payment. All orders are despatched in one delivery.
To take advantage of a promotional code or gift voucher this must be entered into the redeem code box at the checkout. Discounts cannot be given once an order is completed and any codes have not been used.
Phoenix
Grape Vines | Type Outdoor Dessert | Genus Vitis vinifera | Phoenix Grape Vines For Sale | Buy Online
Phoenix Grape vines for sale - Large fruits which turn yellow when ripe. Delicious Grapes with a lovely aroma. Phoenix is a heavy cropping variety that has good mildew resistance. Picking time Late September. Highly recommended.
Position: Grapes need as much sun as possible outdoors.
Planting: Grape vines should be Planted at 1.5 metres apart.
This variety is not seedless.
Loyalty Reward Points. Save money as you grow with Blackmoor!
Receive 2% Reward Points for products purchased.
Receive Reward Points for writing a review and/or sharing this product.
Size
Description
Price
Availability
QTY
3 Litre
2 Year Grafted Vine
£15.60 £14.10
224 Available
Lovely grape vine. It has grown large across our trellis and looking forward to some fruits this year.
Could not be more happier with the product. Really good quality plant and quick delivery.
Lovely example, I couldn't have chosen a nicer one if I'd visited the nursery
Second order from Blackmoor. Extremely speedy and APC as their choice of courier is excellent. Real-time updates that actually work unlike other courier companies. The vine itself is of great quality and a good size for a 2yr old with a good number of shoots that can be trained in the coming year. Super value all in all. Can't see why I would want to go anywhere else in future.
Bought in a previous year and has proved productive, even in the North. Lovely tasting fruit.
I planted this variety back in 2009 and have it growing over a pergolas outside my back door. I never really thought I would get such great grapes. They are so sweet and I get so many bunches. And believe me I am no expert gardener.
Phoenix Grape Vines Growing Tips.
Care Guide For Grape Vines - Vitis vinifera Phoenix
Your grape has been grafted using a grafting wax and this should not be removed. It will naturally fall off in a year or two.
Position: Grapes need as much sun as possible outdoors. South, southeast or southwest facing walls are best. Good drainage is vital – do not bother planting a grape if water logging is a problem. All soil but clays and shallow chalks can be used but the best types are gritty or sandy soils enriched with organic matter.
Preparation: The key is to spend some time on soil preparation before planting and this should be carried out at least a month before planting. Cultivate a 2 ft (60 cms) squared area at each planting site (all weeds should be removed at this stage), digging as far down as you can get, incorporating lots of well rotted farm yard manure – it is important that it should be well rotted because fresh manure will burn the vines roots. Another good source of organic matter is lead compost created from oak, ash and lime trees; beech leaves are best avoided, as they tend to be a little too acid for vines. Before the Romans took an interest in vines they grew naturally in woods and forests, climbing trees in search of sunlight to ripen the fruit they produce, this is why the key to growing grapes successfully is lots of organic matter in the soil to recreate the leaf litter found naturally on the forest floor. Consolidate the surface and scatter 2 oz (50 g) of Growmore over the area before planting.
Planting a Grape vine: Plant at 5 feet or 1.5 metres apart. If you are planting a pot grown vine make sure the root ball is not too root bound or has been grown in a small pot for too long so that the roots have started to spiral in the base of the pot. The planting depth should be just below the original compost surface in the pot so that the root ball is just covered with soil. If you are planting a bare root vine insert a cane for support before planting and plant firmly to the old soil mark. In all cases the vine should be planted so that the roots are always kept cool and the head should be grown into the sun or towards a sunny spot on a wall or trellis etc. To keep the roots cool you can place large stones or rocks around the base to help shield the soil from direct sunlight.
How to grow a Grape vine: Grapes are usually trained either on wires against a wall or supports in a greenhouse. If training against a wall fix these wires horizontally at 1 ft (30 cms) apart between vine eyes set 9" (22½ cms) away from the wall. Plant grapes carefully using a cane for support. Trim the main leader (rod) to 2 ft (60 cms) and tie the rod to the cane support. Trim all side laterals to 1 bud. In the first two years you should concentrate on forming a framework within the vine plant. This involves training the side branches and tying them to wires or trellis supports. The key points in this are not to tie the vine too firmly as the branches will expand over the next two years and the ties might constrain the branch too much and cause damage. By training the side branches horizontally this will help encourage fruit production later. During the first two years we recommend feeding with a liquid feed once a month through the summer to help create the framework that will later support the grapes. The vine will produce fruit in the first two years; this fruit is best left on the vine but thinned by removing two thirds of the grapes that have formed within each bunch. Finally in the third year you can plan to produce some usable fruits. At the start of the year mulch with well-rotted farmyard manure around the base. You should no longer be feeding with liquid feed during the summer. The grapes will form again on the fruiting spurs and should be thinned in each bunch this time by one third. They will develop over the summer then in late July you should remove some of the vines foliage around the grapes to allow the more sunlight to ripen the bunches. At the end of the year you should tie in the new shoots cutting then back by a quarter to encourage the formation of new fruiting spurs the following year.
Pests And Diseases for Grape vines: Scale, spider mite, powdery mildew, grey mould, downy mildew and shanking. Washing with Jeyes Fluid in the winter has the advantage of killing all the pests that are over wintering in the stems and buds. Mix 1 part Jeyes Fluid to 30 parts water and spraying it on to the vine until it runs off soaking the stems and branches.
Please note: All newly planted plants take longer to come out of their dormancy in the first spring following planting and this delay can vary greatly between individual plants so please give your new grapevine two months to begin growing. Please ensure that the area where they are planted is kept moist as lack of watering or rainfall will increase the delay in the plants beginning to shoot as well. Frequency of watering must be increased once they begin growing as they have insufficient roots when young to tolerate drought and this will cause the plants to fail. Never allow newly planted bushes to fruit in the first season as this also places a strain on good root establishment.