Grow Your Own Blueberries

So what's so good about blueberries? Blueberries are the healthiest fruit you could eat. So say the medical experts. Fruits are full of vitamin C and packed with anti-oxidants. They're even reputed to enhance your love life! Recently, blueberries have also been found to contain elements that reduce cholesterol.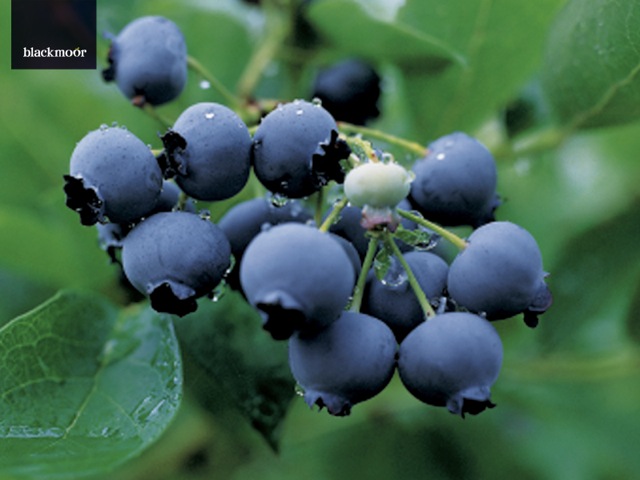 Recomended Varieties:
Bluecrop - Mid Season Variety - This popular variety should always be chosen for planting either by itself or in a collection of varieties. Vigorous upright habit. Bell shaped flowers in spring followed by heavy crops of good flavoured fruit. Excellent autumn foliage. Considered the best all around variety for consistent yields with large, high quality fruit, and disease resistance. Bluecrop is an upright, open growing bush to 4-6 feet. There are other varieties with better ornamental value but none better in the garden.
Patriot - Early Season Variety - Patriot was selected at the University of Maine for home gardeners requiring a cold hardy variety that would bear consistent crops of large sized fruit. Production is high, ranging between 10 and 20 pounds at maturity. The berries are dark blue and highly flavoured. Patriot is a low growing, spreading bush to about 4 feet, revealing its partial low bush parentage. It is adaptable to many soil types and will perform better in wetter soils than many other varieties. Patriot makes an excellent landscape variety with its showy white blooms in the spring, dark green summer foliage, and fiery orange autumn colours.
Duke - Early Season Variety - Medium to large light blue berries with a mildly sweet flavour. This attractive berry is quite firm and retains its fresh quality longer than most varieties. Duke blooms late but ripens early, which protects the blossoms from spring frosts. It is one of the heaviest, most consistent producers, often yielding over 20 pounds per bush when mature. Duke bushes are upright growers but the branches will droop to the ground when laden with fruit. The foliage turns yellow-orange in the autumn.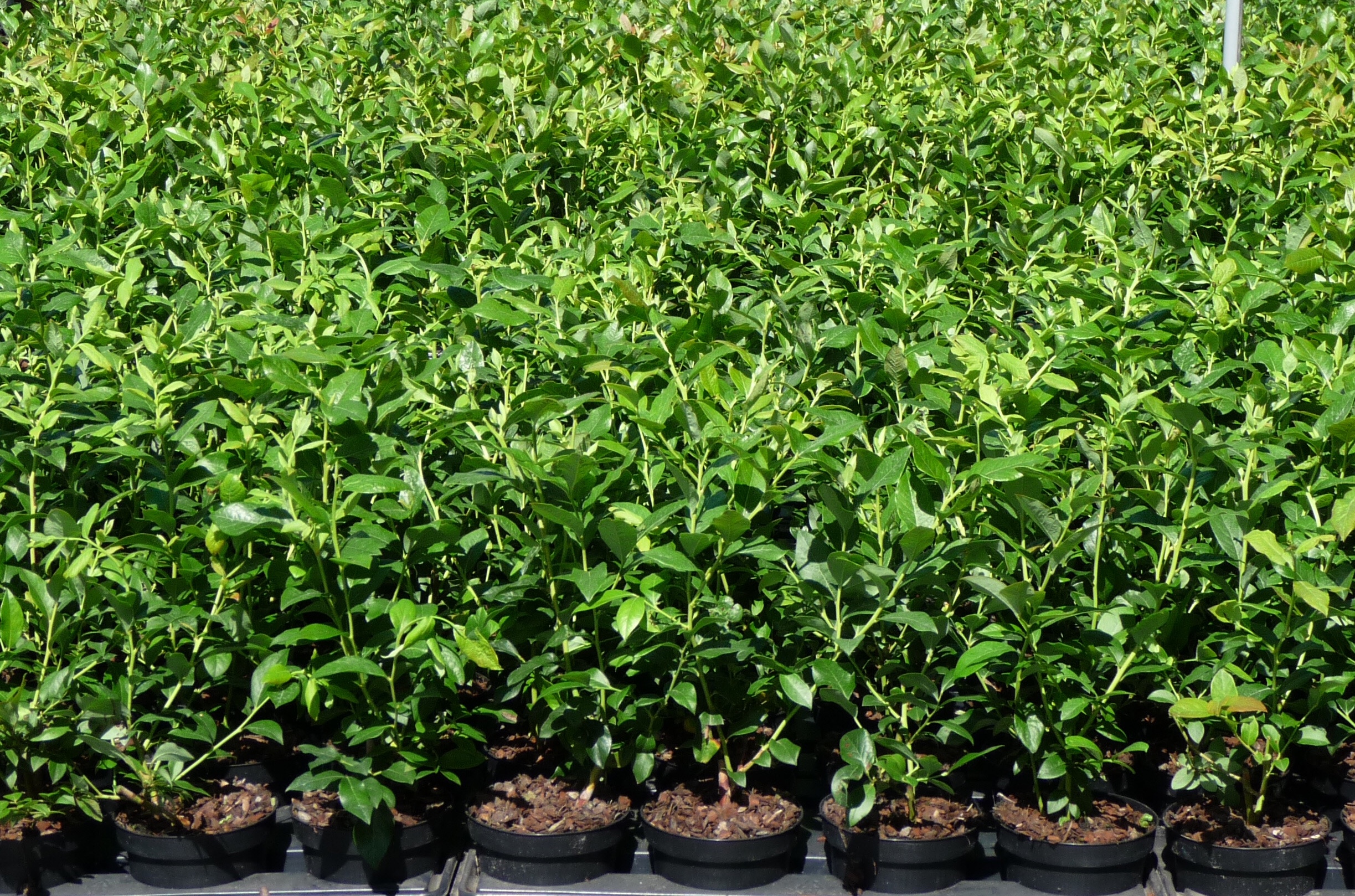 Blueberry growing guide:
If you have purchased your blueberry plant during its winter dormant season, then there is no need to do anything except plant it, until the plant emerges from the winter. You will notice that the buds swell as spring draws nearer. The large, fat buds near the tips of the shoots are your flowers and fruit this season and the smaller ones are shoots and leaves. As temperatures rise, these buds burst open and growth starts.
Spring:
When the leaves have emerged fully, usually towards the end of April, your plant will need its first feed. A balanced ericaceous fertiliser (rhododendron/azalea fertiliser) is recommended.
Summer:
Repeat feeding the plant at the end of June because blueberries have a second stage of growth in late summer. The whole of your plants' root system should be kept moist throughout the growing season, preferably using rainwater as this tends to be acidic. As the fruit starts to colour, try to cover the plants with bird netting to avoid theft of your precious blueberries. In mid to late summer, long canes will grow up through the bush. This is the framework for the future. Pinching out the tips of this growth will encourage a bushy plant, as done for fuchsias and chrysanthemums.
Winter:
Pruning is carried out after leaf fall, in mid winter while the plants are dormant. For the first two years after planting, your bushes will need very little pruning, except general tidying up and shortening of very long canes to encourage branching.