More Information
X - CLOSE
Blackmoor Nursery is one of very few Nurseries in the UK offering gardeners the opportunity to buy Strawberry plants direct from our Nursery.
All orders are despatched in one delivery. If your order contains both bare root and container grown plants then we can only despatch when all plants are ready.
Plant Health Passport Scheme - All plants are Elite and A Certified Stocks.
Space the plants 40cm (16in) apart. Water well. It's a good idea to mulch around the plants with a thick layer of well-rotted manure, planting mats, compost or straw (some gardeners grow their plants through black polythene). This impenetrable layer will prevent weeds from growing and competing with the plants. We prefer the bed mats made from Mypex. It will also keep the soil moist so you won't have to water the plants as often, and prevent soil splashing on the fruit. Strawberries are the most popular soft fruit for growing at home.
Planting considerations. When preparing pots for planting strawberries, use soil less composts or those with a low loam content, as these weigh less and make heavy containers such as large terracotta strawberry pots more portable. Strawberries like well-drained soil that is rich in humus, so dig in lots of compost or manure. They prefer to be planted in full sun, and sheltered from the wind.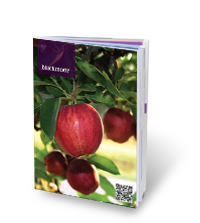 Collection - If you would like to collect your trees then use this option. Note the collection is from the Wholesale Nursery office between Monday-Friday only. Please allow 1 working days for your order to be processed prior to collection date.
We are not a Garden Centre or retail Nursery. Orders can be placed via our website and the collection option can be selected at the checkout. Your order will then be ready for you to collect during our normal opening hours which are Monday-Friday 07.30-16.30. Our plants are grown in fields that can be 2 miles away from our office so it is not possible to just turn up and select your own trees.
Delivery Charges - The delivery charge is worked out from the weight and the size of the plant. We have several rates that apply to UK mainland addresses. The lower postal rates range from £2.80 - £5.70, will be applied to smaller orders of the lighter plants like currants, raspberries, gooseberries, blackberries, asparagus and strawberries although larger orders will go into the £10.00 rate. A higher rate of £18.00 - £32.00 will be charged for deliveries to European Countries and GY KW IV AB PH KW HS ZE IM BT DD JE PO30 PO31 PO32 PO33 PO34 PO35 PO36 PO37 PO38 PO39 PO40 PO41 Postcodes. Once you have put together your order the delivery charge will show before payment. All orders are despatched in one delivery.
To take advantage of a promotional code or gift voucher this must be entered into the redeem code box at the checkout. Discounts cannot be given once an order is completed and any codes have not been used.
Top rated / best sellers


£10.00
Available
Nov-April
Strawberry Plants
Sweet and versatile, strawberries are the essence of a British summer and delicious when eaten freshly picked. Strawberries are incredibly easy to grow. Strawberry plants can be grown almost anywhere – in borders, containers or hanging baskets. And of course the fruit is extremely popular – home-grown strawberries taste delicious and are great value too! Strawberry growing guide click here> Our Strawberry plants for this Autumn/Spring will go onto our website in late August.
£10.00 £9.00

Available
Nov-April

£10.00

Available
Nov-April

£10.00

Available
Nov-April

£12.00

Available
Nov-April

£10.00

Available
Nov-April

Mypex Weed Control Ground Cover

£5.80

Size
2 Metres