More Information
X - CLOSE
Blackmoor Nursery is one of very few Nurseries in the UK offering gardeners the opportunity to buy Redcurrants and Whitecurrants plants direct from our Nursery.
All orders are despatched in one delivery. If your order contains both bare root and container grown plants then we can only despatch when all plants are ready.
4 Litre Container grown bushes available now.
Bare Root bushes available from Late October to May.
Bushes are grown on a short leg. After planting shorten all shoots by about half their length to encourage a strong framework. Subsequent fruiting is encouraged by spur pruning.
Half Standard = The fruiting variety is grafted onto the stem at 70-80 cm above the ground level. Will require supporting with a stake.
All soft fruits are self fertile.
Prior to planting eliminate all perennial weeds. If the soil is acid mix in lime, add organic matter such as compost or manure to light sandy soils. On heavier soils, which are poorly drained, planting on raised beds is beneficial. The incorporation of sand is also helpful. Before planting dig in a handful of fertiliser such as Growmore.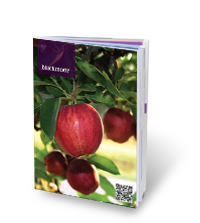 Collection - If you would like to collect your trees then use this option. Note the collection is from the Wholesale Nursery office between Monday-Friday only. Please allow 1 working days for your order to be processed prior to collection date.
We are not a Garden Centre or retail Nursery. Orders can be placed via our website and the collection option can be selected at the checkout. Your order will then be ready for you to collect during our normal opening hours which are Monday-Friday 07.30-16.30. Our plants are grown in fields that can be 2 miles away from our office so it is not possible to just turn up and select your own trees.
Delivery Charges - The delivery charge is worked out from the weight and the size of the plant. We have several rates that apply to UK mainland addresses. The lower postal rates range from £2.80 - £5.70, will be applied to smaller orders of the lighter plants like currants, raspberries, gooseberries, blackberries, asparagus and strawberries although larger orders will go into the £10.00 rate. A higher rate of £18.00 - £32.00 will be charged for deliveries to European Countries and GY KW IV AB PH KW HS ZE IM BT DD JE PO30 PO31 PO32 PO33 PO34 PO35 PO36 PO37 PO38 PO39 PO40 PO41 Postcodes. Once you have put together your order the delivery charge will show before payment. All orders are despatched in one delivery.
To take advantage of a promotional code or gift voucher this must be entered into the redeem code box at the checkout. Discounts cannot be given once an order is completed and any codes have not been used.
Jonkheer van Tets (AGM)
Red & Whitecurrants | Award of Garden Merit | Genus Ribes rubrum | Jonkheer van Tets Redcurrant Plants For Sale | Buy Online
Redcurrant Jonkheer van Tets - This variety starts the Redcurrant picking season. Jonkheer van Tets produces heavy crops of bright juicy Redcurrants and the fruits are rated very highly for flavour. A recommended variety for all gardens.
Jonkheer van Tets: Picking time early July.
Jonkheer van Tets: Planting distance 1.5 metres (5 feet) apart.
Jonkheer van Tets is a self fertile Redcurrant.
Loyalty Reward Points. Save money as you grow with Blackmoor!
Receive 2% Reward Points for products purchased.
Receive Reward Points for writing a review and/or sharing this product.
Size
Description
Price
Availability
QTY
2 Year Bush
4 Litre Pot
£11.80
68 Available
2 Year Bush
Bare Root
£9.98
461 Available
Half Standard
Grafted 70-80cm Clear Stem - 7.5 Litre
£28.00
22 Available
Healthy plant, looks lovely too. I'm very happy.
26 Mar 21 | Primrose Garden Services
All plants including this one arrived speedily, well packed and clearly marked, great quality and also included planting instructions in case unsure. These will be thoroughly enjoyed and I will definitely buy from you again.
Good quality plant and excellent service.
Just great looking great ,really well packed they look amazing cannot wait to get in the ground five out of five
Superb quality bush. Strong roots and well developed structure. The currants I bought from Blackmoor five years ago yield good crops. These look to do the same. Thanks
Lovely healthy plant received extremely well packaged. Excellent service as always.
My wife bought me one of these last Autumn. It has grown very well this year, I have taken a couple of cutting which are also doing well and I have had about 200g of currants from it which made a very nice jam.
Having not ordered bare root before, it was unnerving to see a bunch of sticks arrive. Perhaps a questionable decision. However, the plants was well packed and in good condition. They buds have now broken and the plant looks great.
Planted 2014. Arrived in good condition. Grown well. Good crop last year. Nice taste.
18 Jan 16 | Michael Spong
I have previously been very pleased with the items I bought from you and was equally pleased with the quality of the Jonkhheer van Tets redcurrant I recently collected from your nursery
Purchased a 2 year bare root in March '15. I've had a moderate first crop this year with lovely healthy berries. The bush is growing well and is bulking out ready for next year.
Extremely happy with condition and size of currant bush, as we were with the trees, etc ordered last year. Your product range provides an excellent selection in each category and communications/despatch are all very prompt clear
Very strong looking plant
Healthy plants that are now showing their first leaves this spring. Excellent service from Blackmoor.
Lovely quality bush. Looking forward to seeing it grow. Thank you.
Good quality bushes well packed awaiting the summer to taste
I have used you every winter for the last few years - keep adding to my fruit collection. Had used another fruit producer prior to that and was disappointed with their service. Never been disappointed with blackmoor service or the quality of the fruit trees/bushes.