More Information
X - CLOSE
Bare Root Roses - Availability means available for supply from Nov to May.
Hybrid Tea is an informal horticultural classification for a group of roses. They were created by cross-breeding two types of roses, initially by hybridising hybrid perpetuals with tea roses. It is the oldest group classified as a modern garden rose.
Floribunda (Latin for "many-flowering") is a modern group of garden roses that was developed by crossing hybrid teas with polyantha roses, the latter being derived from crosses between Rosa chinensis and Rosa multiflora. The idea was to create roses that bloomed with the polyantha profusion, but with hybrid tea floral beauty and colour range.
Hybrid Tea, Floribunda and Climbing roses are all bare root bushes.
Standard bushes are budded onto a 105cm stem.
Ideal for growing in the garden or in containers.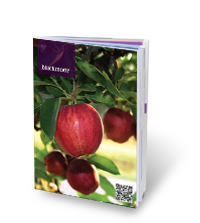 Collection - If you would like to collect your trees then use this option. Note the collection is from the Wholesale Nursery office between Monday-Friday only. Please allow 1 working days for your order to be processed prior to collection date.
We are not a Garden Centre or retail Nursery. Orders can be placed via our website and the collection option can be selected at the checkout. Your order will then be ready for you to collect during our normal opening hours which are Monday-Friday 07.30-16.30. Our plants are grown in fields that can be 2 miles away from our office so it is not possible to just turn up and select your own trees.
Delivery Charges - The delivery charge is worked out from the weight and the size of the plant. We have several rates that apply to UK mainland addresses. The lower postal rates range from £2.80 - £5.70, will be applied to smaller orders of the lighter plants like currants, raspberries, gooseberries, blackberries, asparagus and strawberries although larger orders will go into the £10.00 rate. A higher rate of £18.00 - £32.00 will be charged for deliveries to European Countries and GY KW IV AB PH KW HS ZE IM BT DD JE PO30 PO31 PO32 PO33 PO34 PO35 PO36 PO37 PO38 PO39 PO40 PO41 Postcodes. Once you have put together your order the delivery charge will show before payment. All orders are despatched in one delivery.
To take advantage of a promotional code or gift voucher this must be entered into the redeem code box at the checkout. Discounts cannot be given once an order is completed and any codes have not been used.
Top rated / best sellers
Rose Bushes
The Rose section is new to our website. All plants are sourced from one of the best UK Nurseries that have been growing roses for over 55 years. So you can be guaranteed of a quality plant every time. We supply the highest quality Roses and pack them with great care.