More Information
X - CLOSE
Blackmoor Nursery is one of very few Nurseries in the UK offering gardeners the opportunity to buy Strawberry plants direct from our Nursery.
All orders are despatched in one delivery. If your order contains both bare root and container grown plants then we can only despatch when all plants are ready.
Plant Health Passport Scheme - All plants are Elite and A Certified Stocks.
Space the plants 40cm (16in) apart. Water well. It's a good idea to mulch around the plants with a thick layer of well-rotted manure, planting mats, compost or straw (some gardeners grow their plants through black polythene). This impenetrable layer will prevent weeds from growing and competing with the plants. We prefer the bed mats made from Mypex. It will also keep the soil moist so you won't have to water the plants as often, and prevent soil splashing on the fruit. Strawberries are the most popular soft fruit for growing at home.
Planting considerations. When preparing pots for planting strawberries, use soil less composts or those with a low loam content, as these weigh less and make heavy containers such as large terracotta strawberry pots more portable. Strawberries like well-drained soil that is rich in humus, so dig in lots of compost or manure. They prefer to be planted in full sun, and sheltered from the wind.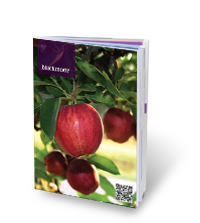 Collection - If you would like to collect your trees then use this option. Note the collection is from the Wholesale Nursery office between Monday-Friday only. Please allow 1 working days for your order to be processed prior to collection date.
We are not a Garden Centre or retail Nursery. Orders can be placed via our website and the collection option can be selected at the checkout. Your order will then be ready for you to collect during our normal opening hours which are Monday-Friday 07.30-16.30. Our plants are grown in fields that can be 2 miles away from our office so it is not possible to just turn up and select your own trees.
Delivery Charges - The delivery charge is worked out from the weight and the size of the plant. We have several rates that apply to UK mainland addresses. The lower postal rates range from £2.80 - £5.70, will be applied to smaller orders of the lighter plants like currants, raspberries, gooseberries, blackberries, asparagus and strawberries although larger orders will go into the £10.00 rate. A higher rate of £18.00 - £32.00 will be charged for deliveries to European Countries and GY KW IV AB PH KW HS ZE IM BT DD JE PO30 PO31 PO32 PO33 PO34 PO35 PO36 PO37 PO38 PO39 PO40 PO41 Postcodes. Once you have put together your order the delivery charge will show before payment. All orders are despatched in one delivery.
To take advantage of a promotional code or gift voucher this must be entered into the redeem code box at the checkout. Discounts cannot be given once an order is completed and any codes have not been used.
Strawberry Collection
Strawberry Plants | Genus Fragaria x ananassa | Strawberry Plants For Sale | Buy Online
Strawberry Collection - Elsanta and Florence runners for sale - Sweet and versatile, strawberries are the essence of a British summer and delicious when eaten freshly picked.
Special offer - 5 Florence and 5 Elsanta runners.
Elsanta picking time: mid June-late June.
Florence picking time: early July.
Strawberry planting: Space the plants 40cm (16in)
Loyalty Reward Points. Save money as you grow with Blackmoor!
Receive 2% Reward Points for products purchased.
Receive Reward Points for writing a review and/or sharing this product.
Available
Description
Price
Availability
QTY
Nov-April
5 Florence & 5 Elsanta Runners
£10.00 £9.00
249 Available
31 Mar 20 | Andrew Broughton
Just got my joan j raspberry canes, masses of roots ,still wet when delivered. I have had a veriety of fruit plants from blackmoor and have never been disappointed.
27 Feb 20 | BelindaThompson
Runners were in excellent health when arrived, very soon after ordering. They're already planted and am seeing good early bud growth so looks very promising for a great strawberry bed at my new allotment. Highly recommend. Thanks.
Order arrived in 4 days with other bushes, well packaged, runners look very healthy, great root system. Will be planting this weekend and looking forward to a great crop. Many thanks!
arrived within 2 days and packaged well the runners themselves are in perfect condition and are now in pots settling in,great offer too buying 5 and getting 5 for free, keep up the åwesomeness BlackMoor. thanks
6 Feb 19 | irene armstrong
Strawberry runners arrived yesterday. All look healthy with terrific root system. Well packaged. Looking forward to summer to pick them.
9 Dec 16 | Jo Pocklington
Collected Florence & Elsanta strawberry runners yesterday, which were packaged well and had a great root system, so planted them in containers today and looking forward to a great crop of strawberries next summer.
Great root systems. Looking forward to picking some nice berries.
Puchased these as they seemed great value. Both sets are now planted out in a sheltered spot and seem to be responding well. Will update when I have had a few berries from them.
Lovely healthy plants and a great offer as well, Thanks Blackmoor great service as always
Received this lovely offer on Saturday morning. Looking forward to the fruits later in the summer. Nice strong plants delivered and well packaged up. Thank you.
Strawberry Growing Tips.
Strawberries are incredibly easy to grow. Strawberry plants can be grown almost anywhere – in borders, containers or hanging baskets. And of course the fruit is extremely popular – home-grown strawberries taste delicious and are great value too.
Water frequently while new plants are establishing. Also water during dry periods in the growing season. Try to avoid wetting crowns and fruit as this can promote disease. In early spring, apply general fertiliser such as Growmore at a rate of 50g per sq m (2oz per sq yd).
During the growing season, give strawberry plants a liquid potash feed – such as a tomato feed – every 7 to 14 days. Netting may be required to protect from birds. If squirrels are a problem, protect with wire mesh. In May, protect your bed with fleece if overnight frost threatens developing fruits. As fruits start to develop, tuck straw or fibre mats underneath plants to keep fruit clean. This will also help suppress weeds. Pull out any weeds that do emerge.
After cropping has finished, cut off old leaves from summer-fruiting strawberries to allow fresh leaves to develop. This isn't necessary with autumn fruiting plants, instead just remove old leaves in the end of season clear up. Also remove the straw mulch, fibre mat, or black polythene, to prevent a build-up of pests and diseases. Take off any netting so birds can feed on any pests.
Expect strawberry plants to crop successfully for four years before replacing them. Rotate your strawberry patch onto fresh ground to minimise the risk of disease build up in the soil.
Planting: Strawberries are so versatile – they just need sun, shelter, and fertile, well-drained soil. Avoid areas prone to frost and soils that have previously grown potatoes, chrysanthemums, or tomatoes because they are all prone to the disease verticillium wilt. Strawberries are traditionally grown in rows directly into garden soil. In poor soils grow in raised beds, which improves drainage and increases rooting depth. Alternatively, try growing in containers or growing-bags. Avoid windy sites which will prevent pollinating insects from reaching the flowers.
Strawberries can be bought as potted plants or bare-rooted runners. Strawberries for sale in pots (normally from late spring onwards) can be planted as soon as you buy them. Runners look like little pieces of roots with very few leaves. Don't be alarmed, this is how they should look. You can buy runners from late summer to early spring, and they should be planted in early autumn, or early spring (avoid planting in winter when the ground is wet and cold).