All orders are despatched in one delivery. If your order contains both bare root and container grown plants then we can only despatch when all plants are ready.
Any Bare Root Items - Availability means Available for supply from early November to May.
Any Container grown items - Availability means Available for supply now.
All our Raspberry canes are ministry inspected.
Autumn fruiting varieties, i.e. Autumn Bliss, Polka, Fallgold, Joan J and Little Red Princess are completely cut to ground level during the winter.
Summer fruiting varieties, These fruit on the second year cane (normally darker than the one year cane)The second year cane is pruned back down to soil level in the winter after they have fruited leaving the one year old cane for next summers crop.
Plant the canes about 18" (45 cm) apart with 6 ft (1.8 m) between the rows. Avoid planting the young canes too deeply, a covering of 3" (7.5 cms) over the roots is ample. Cut the canes down to 2" (5 cms) above the soil immediately after planting (bare root canes only, Do not cut down the 1 litre potted canes). In the spring when the new shoots appear from beneath the soil the 2" stub should be cut away. The young canes are tied into a wire fence system for cropping the following season. Subsequently all canes which have fruited are cut out at ground level immediately after fruiting.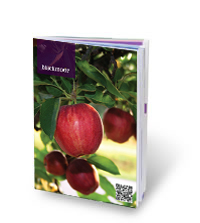 Collection - If you would like to collect your trees then use this option. Note the collection is from the Wholesale Nursery office between Monday-Friday only. Please allow 1 working days for your order to be processed prior to collection date.
We are not a Garden Centre or retail Nursery. Orders can be placed via our website and the collection option can be selected at the checkout. Your order will then be ready for you to collect during our normal opening hours which are Monday-Friday 07.30-16.30. Our plants are grown in fields that can be 2 miles away from our office so it is not possible to just turn up and select your own trees.
Delivery Charges - The delivery charge is worked out from the weight and the size of the plant. We have several rates that apply to UK mainland addresses. The lower postal rates range from £2.80 - £5.70, will be applied to smaller orders of the lighter plants like currants, raspberries, gooseberries, blackberries, asparagus and strawberries although larger orders will go into the £10.00 rate. A higher rate of £18.00 - £32.00 will be charged for deliveries to European Countries and GY KW IV AB PH KW HS ZE IM BT DD JE PO30 PO31 PO32 PO33 PO34 PO35 PO36 PO37 PO38 PO39 PO40 PO41 Postcodes. Once you have put together your order the delivery charge will show before payment. All orders are despatched in one delivery.
To take advantage of a promotional code or gift voucher this must be entered into the redeem code box at the checkout. Discounts cannot be given once an order is completed and any codes have not been used.
Ruby Beauty®
Raspberry Canes | Type Summer Fruiting | Genus Rubus | Rubus idaeus
Ruby Beauty® is the world's first compact raspberry. This dwarfing raspberry plant is thornless and grows to just 1 metre tall producing 1.5kg of fruit from each plant. This multi branching plant requires little or no support and is therefore perfect for the patio and an exciting addition to your borders. It makes a unique edible hedge too! Ruby Beauty is easy to grow producing an abundance of fruit with a traditional raspberry flavour. Ideal for any patio or garden. The fruit is produced early in the summer after which you simply cut off any old canes and allow the new ones to grow on for the next year's crop. As easy as that!
Plants should be planted in a patio pot 1 plant per 10 litre pot or 3 per 40 litre pot. If planting a decorative hedge then 70cm between plants is perfect! No better way to harvest fresh delicious raspberries than from this delightful compact plant.
Loyalty Reward Points. Save money as you grow with Blackmoor!
Receive 2% Reward Points for products purchased.
Receive Reward Points for writing a review and/or sharing this product.
| Available | Description | Price | Availability | QTY |
| --- | --- | --- | --- | --- |
Bought 2 of these which arrived at my door 26hrs after placing my order,they both arrived in tip top condition well packaged and are now being grown together in a 30L Super roots Airpot.i look forward to seeing how they respond to their new home. Thanks Blackmoor keep up the great work.
I had 3 plants from you in Dec 2015. These were planted outdoors and have this year given an exceptional crop. I have just picked 1kg from them and will be able to pick the same again every 3 days. Thoughly recommended.
This was delivered in August 2017 and I even had a few fruits this year ! Nice decorative little plant.
We bought a tiny plant in July 2016, it didn't have fruit that year rather expectedly but the plant has grown very well in a 15-L pot. This year, we had two small crops of lovely raspberries (one early summer, one getting ready now). Fruit taste and quality are amazing. The size may be small but every single fruit we had was sweet. Would recommend to anyone who wants an easy growing raspberry variety.
My second review for these; following fruiting this year, my first Ruby beauty yielded about 40 lovely tasting rapsberries. I had purchased a couple more but these were a little smaller and have grown well but should fruit next year; when first growing they had larger leaves than my first one but then they developed smaller ones after this growing stage. Have been recommending Ruby Beauty to lots of my friends.
Ordered in 2015, one plant has filled out the large patio pot this summer and fruiting well.
I ordered three to plant in an Earthbox. I am new to growing raspberries so I was delighted to be able to access advice on-line, both before and after delivery. The plants were well packed and have grown so well that I am going to order again next year and plant another Earthbox. My grandchildren love to pick blueberries (previously purchased from Blackmoor) when they visit and are looking forward to next year's fruit!
A sturdy little plant arrived within a few days, beautifully packaged. It's settled in nicely and I am looking forward to tasting some delicious fruit. Thank you.
Delivery was very speedy. However the size of my cane is about 4 inches ! I wasn't expecting it to be this small even if its a healthy plant. the other thing is that pot was cracked, not sure how this happened but I don't mind as the plant was not damaged. It would help to know what size your cane is going to be as the 1.3 litre does not give a good indication of the plant size you will get.
I bought three of this. Timely delivery unlike some other nurseries. Very well packed. Very health looking plants. Thank you very much.
Have this one potted as I'd love to get some more canes but didn't have space for them. I'm realyl impressed with how hardy it seems and there are already some new leaves present which gives me hope that Spring is coming!
24 Feb 16 | Janet Beckwith
As I only have a small garden, I have been waiting for this type of raspberry to grow in a pot. The plant looks very healthy, packaging and communication from you was excellent. Many thanks.
Brilliantly packaged, great condition and speedy delivery - fantastic service and products, as always! Massive thanks to all at Blackmoor.
Great package shipping and plants thanx a lot...!
Arrived in great condition similar to all item within the order. All neatly packed in two large boxes. Great service and products from Blackmoor. Highly recommended!
Plants ordered on Sunday and arrived today. Very well packaged and in perfect condition when opened. Very pleased with my purchase and looking forward to some fresh Raspberries. Never grown them before as I have never had the space in my small garden. Potted into a larger pot and now on my patio. Thank you Blackmoor