More Information
X - CLOSE
Blackmoor Nursery is one of very few Nurseries in the UK offering gardeners the opportunity to buy Redcurrants and Whitecurrants plants direct from our Nursery.
All orders are despatched in one delivery. If your order contains both bare root and container grown plants then we can only despatch when all plants are ready.
4 Litre Container grown bushes available now.
Bare Root bushes available from Late October to May.
Bushes are grown on a short leg. After planting shorten all shoots by about half their length to encourage a strong framework. Subsequent fruiting is encouraged by spur pruning.
Half Standard = The fruiting variety is grafted onto the stem at 70-80 cm above the ground level. Will require supporting with a stake.
All soft fruits are self fertile.
Prior to planting eliminate all perennial weeds. If the soil is acid mix in lime, add organic matter such as compost or manure to light sandy soils. On heavier soils, which are poorly drained, planting on raised beds is beneficial. The incorporation of sand is also helpful. Before planting dig in a handful of fertiliser such as Growmore.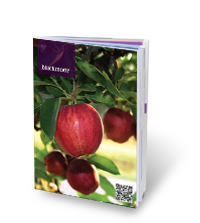 Collection - If you would like to collect your trees then use this option. Note the collection is from the Wholesale Nursery office between Monday-Friday only. Please allow 1 working days for your order to be processed prior to collection date.
We are not a Garden Centre or retail Nursery. Orders can be placed via our website and the collection option can be selected at the checkout. Your order will then be ready for you to collect during our normal opening hours which are Monday-Friday 07.30-16.30. Our plants are grown in fields that can be 2 miles away from our office so it is not possible to just turn up and select your own trees.
Delivery Charges - The delivery charge is worked out from the weight and the size of the plant. We have several rates that apply to UK mainland addresses. The lower postal rates range from £2.80 - £5.70, will be applied to smaller orders of the lighter plants like currants, raspberries, gooseberries, blackberries, asparagus and strawberries although larger orders will go into the £10.00 rate. A higher rate of £18.00 - £32.00 will be charged for deliveries to European Countries and GY KW IV AB PH KW HS ZE IM BT DD JE PO30 PO31 PO32 PO33 PO34 PO35 PO36 PO37 PO38 PO39 PO40 PO41 Postcodes. Once you have put together your order the delivery charge will show before payment. All orders are despatched in one delivery.
To take advantage of a promotional code or gift voucher this must be entered into the redeem code box at the checkout. Discounts cannot be given once an order is completed and any codes have not been used.
Top rated / best sellers
Red & Whitecurrants
Although Redcurrants are closely related to Blackcurrants, they are in fact grown more like Gooseberries. Heavy cropping bushes with red fruits in July. Red and White Currant plants are suitable for all soils and situations, and they can be trained against fences and walls or along wires, or just grown as stand alone bushes.