More Information
X - CLOSE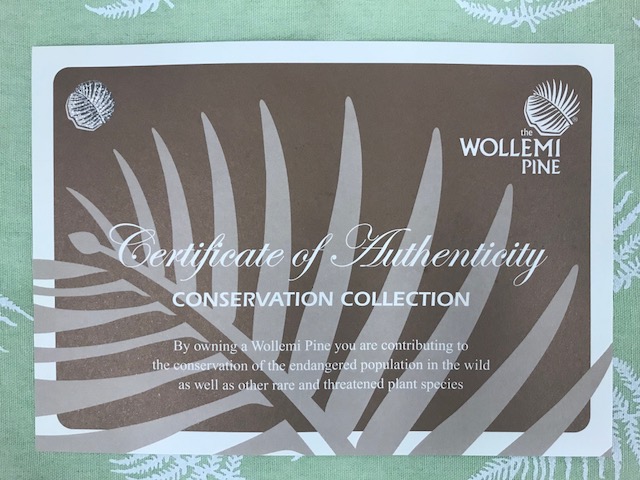 Click on Image to enlarge
The discovery of the Wollemi Pine, Wollemia nobilis, in 1994 in Sydney's Blue Mountains is considered to be a major botanical find in human history - akin to finding a dinosaur alive today. It is one of the world's oldest and rarest trees and a member of the Araucariaceae family which is thought to have existed 200 million years ago. Previously, the Wollemi Pine was presumed extinct as only fossil records remained. As fewer than 100 adult trees exist in the wild, the species has been the focus of a unique propagation program. The propagation and worldwide release of the Wollemi Pine was identified as a key conservation strategy in the Wollemi Pine Recovery Plan (developed by NSW National Parks and Wildlife Service and the Botanic Gardens Trust).
All orders are despatched in one delivery. If your order contains both bare root and container grown plants then we can only despatch when all plants are ready.
Prior to planting eliminate all perennial weeds. If the soil is acid mix in lime, add organic matter such as compost or manure to light sandy soils
Although the Wollemi Pine is one of the most threatened plants on Earth, it tolerates heat, cold, sun and shade as well as different types of soil. It is the ultimate survivor, having outlived both the dinosaurs and many of its contemporaries in the plant kingdom.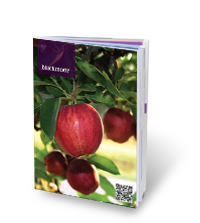 Collection - If you would like to collect your trees then use this option. Note the collection is from the Wholesale Nursery office between Monday-Friday only. Please allow 1 working days for your order to be processed prior to collection date.
We are not a Garden Centre or retail Nursery. Orders can be placed via our website and the collection option can be selected at the checkout. Your order will then be ready for you to collect during our normal opening hours which are Monday-Friday 07.30-16.30. Our plants are grown in fields that can be 2 miles away from our office so it is not possible to just turn up and select your own trees.
Delivery Charges - The delivery charge is worked out from the weight and the size of the plant. We have several rates that apply to UK mainland addresses. The lower postal rates range from £2.80 - £5.70, will be applied to smaller orders of the lighter plants like currants, raspberries, gooseberries, blackberries, asparagus and strawberries although larger orders will go into the £10.00 rate. A higher rate of £18.00 - £32.00 will be charged for deliveries to European Countries and GY KW IV AB PH KW HS ZE IM BT DD JE PO30 PO31 PO32 PO33 PO34 PO35 PO36 PO37 PO38 PO39 PO40 PO41 Postcodes. Once you have put together your order the delivery charge will show before payment. All orders are despatched in one delivery.
Delivery times - Orders are despatched to you within 7 days unless there is a delay caused by the weather conditions. We shall inform you via email of the delivery day as soon as it is known closer to the time.
To take advantage of a promotional code or gift voucher this must be entered into the redeem code box at the checkout. Discounts cannot be given once an order is completed and any codes have not been used.
Top rated / best sellers
Wollemi Pine Trees
One of the charming aspects of the Wollemi Pine is that each one is completely individual. Each pine have been grown on to approx 30cm tall. This is a perfect size for either keeping in the pot for the patio, or planting in the ground. The pine is potted into a 3 Litre pot with a printed Wollemi Pine logo. Wollemi growing guide click here>