Soil preparation
To make a seed bed, remove weeds and dig over the site with a spade, removing any particularly large stones.
Level roughly and then work over the area with a rake to leave a fine finish.
If you can, two or three weeks before sowing, spread a general granular fertiliser across the site and rake into the soil.
How to sow seed
Seed can be sown directly into the soil from April to July.
Make a 2cm (0.75in) deep trench with the corner of a rake (or a cane will do) and drop in two seeds every 10cm (4in).
Cover, water well and label - when the seedlings are about 2cm (0.75in) high, remove the weakest of each pair to leave one seedling every 10cm (4in).
If you want a plentiful supply, sow seeds every month, keeping rows 20cm (8in) apart.
As with any kind of garden, success usually starts with the soil. Most vegetables do best in moist, well-drained soil that's rich in organic matter (such as compost or peat moss).
Many gardeners like to have their vegetable gardens close to the house. This makes it easier to harvest fresh produce while you're cooking. It can also be handy to keep a few favorite potted vegetables next to your grill.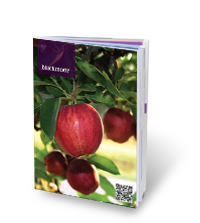 Delivery Charges - The delivery charge is worked out from the weight and the size of the order. We have several rates that apply to UK mainland addresses. A delivery charge of £0.89 is for a single packet of seeds and stays at the same price up to 4 packets. Once you have put together your order the delivery charge will show before payment. All orders are despatched in one delivery.
Delivery times - Orders are despatched to you within 7 days unless there is a delay caused by the weather conditions. We shall inform you via email of the delivery day as soon as it is known closer to the time.
To take advantage of a promotional code or gift voucher this must be entered into the redeem code box at the checkout. Discounts cannot be given once an order is completed and any codes have not been used.
Top rated / best sellers
Vegetable Seeds
Whether you have a massive plot, or just a few planters, growing vegetables is satisfying as well as healthy. Blackmoor Nursery are delighted to introduce a whole new range of vegetable seeds onto our website. We have teamed up with Kings Seeds following a survey from our customers. Kings Seeds - Essex has been the centre of English seed production for many centuries. Its climate and rainfall are ideal for raising plants and taking them through the growing cycle to obtain the highest quality of seed. Kings have been following that process for over a hundred years. On their farm of some 300 acres, they have been selecting and maintaining seed stocks longer than most.
£2.25

Seed Count
10 Seeds

£1.25

Seed Count
100 Seeds