Grow Your Own Asparagus

Freshly picked home-grown asparagus is delicious! Asparagus crowns are best planted in April.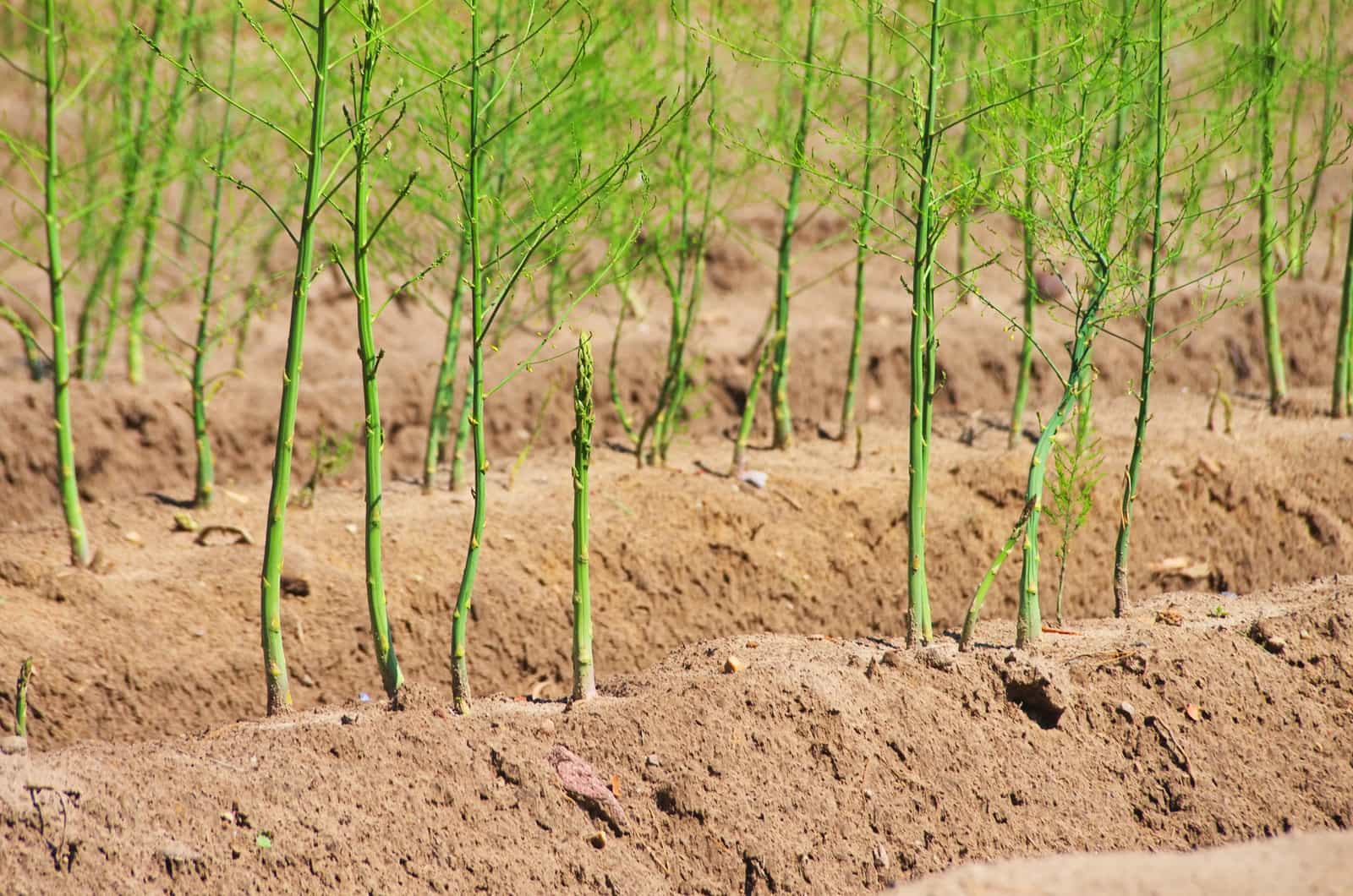 SELECTING A SITE
It is essential to choose a site with uniform soil conditions and good drainage, as asparagus is a long-term crop that can last up to 20 years. Early asparagus spears can be damaged by frost so frost must be avoided. Though asparagus can be grown in many soil types they have extensive root systems and therefore, for maximum development, the ideal site should be a deep dug, rich free draining soil.

SOIL PREPARATION
It is important that the soil is totally free of perennial weeds prior to planting, as weeding will become difficult once the growth has developed. In the autumn, prior to spring planting, incorporate a good quality farmyard manure. If you are planting a large area with asparagus it is advisable to carry out pH and nutrient tests to ensure that the pH is between the ideal 6.5 and 7 (add lime if necessary) and that there is a balanced nutrient level present. For smaller areas within the ideal pH of 6.5 and 7 an annual application of a general fertiliser will be adequate. If your soil is heavy either plant in raised beds these should be a minimum 60 cm (2 feet) deep or incorporate clean sharp/horticultural sand, which will improve drainage.
Varieties To try.
Guelph Millennium - continues to shine at the end of the asparagus season. This late season variety bred in Canada, is at its best in the UK during the month of June. They are All Male hybrids and is now considered the best late season cultivar. Excellent spear and head quality, with fantastic yield.
Backlim - All male - Mid to late production with good yield of thick smooth spears. Can be grown as green or white asparagus. To grow white spears, 2 years after planting crowns, when cutting the fern in the autumn, cover plants with a mound of sandy earth up to 30cm deep. When the spears start to push through the following spring, you will find white ones below the surface ready to harvest.
Gijnlim Dutch hybrid, early to mid season, heavy yielding, thick spears, well adapted to green production. Heavy crops of medium to thick spears of excellent quality.
Portlim F1 is a 100% male hybrid that is ideal for green asparagus production.Portlim combines medium early production with high yields and a long, profitable production life. Excellent quality and very good thickness. Even when harvested in warm or hot conditions, the tip of Portlim remains firmly closed. The variety has outstanding spear thickness which remains more or less constant during its production life. Portlim produces attractive, cylindrical, smooth spears.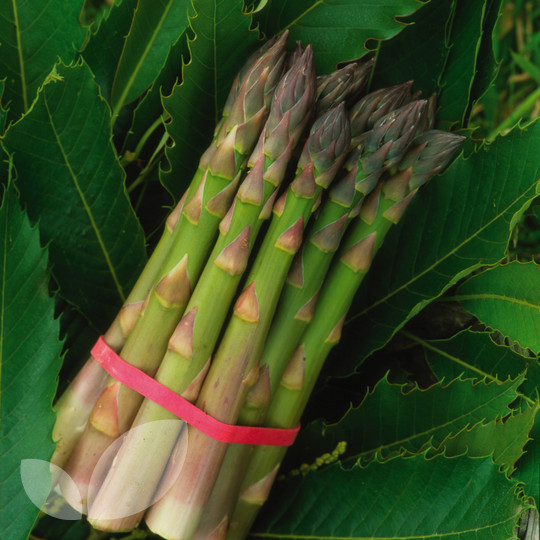 Plant spacing can be either:
1 m (40") between rows planted 30 cm (12") or 90 cm (36") between rows planted 45 cm (18")
How To Plant Asparagus Crown Video - By Monty Don GardenersWorld.com