Blackmoor Nursery is one of very few Nurseries in the UK offering gardeners the opportunity to buy Grape vines direct from our Nursery.
All orders are despatched in one delivery. If your order contains both bare root and container grown plants then we can only despatch when all plants are ready.
3 Litre = Container grown and can be planted all year round. The size refers to the number of litres of compost that the container holds.
1 Year Grafted Vine = 30+cm in height.
There are a few things to consider before you just jump in and start planting your grapevines.
Grapes need lots of sunshine. One of the biggest mistakes that the home gardener makes when growing grapes in their garden is to plant them in the shade under a tree or where they get shaded by houses most of the day.
If you watch wild grapevines grow, you will notice they make all efforts to climb trees and shrubs to get into the daylight. Without proper sunlight, proper ripeness cannot be obtained. Be sure the spot you choose has good sun most of the day.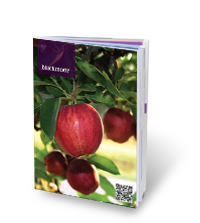 Collection - If you would like to collect your trees then use this option. Note the collection is from the Wholesale Nursery office between Monday-Friday only. Please allow 1 working days for your order to be processed prior to collection date.
We are not a Garden Centre or retail Nursery. Orders can be placed via our website and the collection option can be selected at the checkout. Your order will then be ready for you to collect during our normal opening hours which are Monday-Friday 07.30-16.30. Our plants are grown in fields that can be 2 miles away from our office so it is not possible to just turn up and select your own trees.
Delivery Charges - The delivery charge is worked out from the weight and the size of the plant. We have several rates that apply to UK mainland addresses. A delivery charge of £8.00 is for all single tree orders. £10.00 if more than one tree except in the case of the Espalier and Fan trained trees where this charge is a maximum of £40.00. The lower postal rates range from £2.80 - £5.70, will be applied to smaller orders of the lighter plants like currants, raspberries, gooseberries, blackberries, asparagus and strawberries although larger orders will go into the £10.00 rate. Once you have put together your order the delivery charge will show before payment. All orders are despatched in one delivery.
To take advantage of a promotional code or gift voucher this must be entered into the redeem code box at the checkout. Discounts cannot be given once an order is completed and any codes have not been used.
Lakemont
Grape Vines | Type Outdoor Seedless | Genus Vitis vinifera | Grape Vines For Sale | Buy Online
Table Grape - High resistance to downy/powdery mildew and botrytis. Good reliable cropper with above average yields and excellent flavour. Approximate time of grape ripening end of September.
Loyalty Reward Points. Save money as you grow with Blackmoor!
Receive 2% Reward Points for products purchased.
Receive Reward Points for writing a review and/or sharing this product.
Size
Description
Price
Availability
QTY
3 Litre
2 Year Grafted Vine
£13.00
70 Available
Bought July 2017. Vine growing extremely well. very healthy.
What attracted me to this variety is the resistance to various common grape infections and diseases. Good pot grown plant. Good root system and not at all pot bound.
Very pleased with the quality of the Lakemont and Phoenix grapevines. Delivered the day after ordering and came with grapes attached - delicious!
good healthy plant arrived within days of ordering, very well packaged
Easy to navigate website, order process uncomplicated. Delivery very prompt (2 days!) and vine looks in good condition (purchased during dormant season so difficult to be exact). Excellent planting and cultivation notes included, very informative. Would definitely buy from again.
The quality of the fruit trees, bushes and vines from you have been second to none. The customer service has been amazing and consistent, before, during and after every order. This particular vine arrived in excellent condition, a really lovely specimen, It has done incredibly well and has exceeded any expectations I had for it. Highly recommended. Many thanks
Ordering was straightforward, delivery was prompt, vine looked extremely healthy. Looking forward to seeing grapes on it - will review it again then!
Bought in a previous year and has proved productive, even in the North. Lovely tasting fruit.
Vine arrived this morning, beautiful condition and size. The best example that I have bought from an on-line nursery.
Stunning plants Blackmoor, Keep up the great work. Regards
I have used you every winter for the last few years - keep adding to my fruit collection. Had used another fruit producer prior to that and was disappointed with their service. Never been disappointed with blackmoor service or the quality of the fruit trees/bushes.