More Information
X - CLOSE
Hedge plants are cheap, easy to plant and form an attractive boundary more quickly than many gardeners imagine. As well as providing structure to the garden.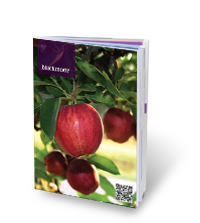 Collection - If you would like to collect your trees then use this option. Note the collection is from the Wholesale Nursery office between Monday-Friday only. Please allow 1 working days for your order to be processed prior to collection date.
We are not a Garden Centre or retail Nursery. Orders can be placed via our website and the collection option can be selected at the checkout. Your order will then be ready for you to collect during our normal opening hours which are Monday-Friday 07.30-16.30. Our plants are grown in fields that can be 2 miles away from our office so it is not possible to just turn up and select your own trees.
Delivery Charges - The delivery charge is worked out from the weight and the size of the plant. We have several rates that apply to UK mainland addresses. The lower postal rates range from £2.80 - £5.70, will be applied to smaller orders of the lighter plants like currants, raspberries, gooseberries, blackberries, asparagus and strawberries although larger orders will go into the £10.00 rate. Once you have put together your order the delivery charge will show before payment. All orders are despatched in one delivery.
To take advantage of a promotional code or gift voucher this must be entered into the redeem code box at the checkout. Discounts cannot be given once an order is completed and any codes have not been used.
Prunus Spinosa (Blackthorn)
Hedging Plants | Genus Prunus Spinosa | Bare Root Hedging Plants For Sale | Buy Online
Blackthorn (Sloe) (Prunus spinosa) A large dense habited shrub or small bushy tree with dart, spiny branches, crowded in March or early April with small white flowers. Fruits are like small Damsons, blue in colour are often used for making Sloe Gin. A good hardy hedgerow shrub.
Loyalty Reward Points. Save money as you grow with Blackmoor!
Receive 2% Reward Points for products purchased.
Receive Reward Points for writing a review and/or sharing this product.
Size
Description
Price
Availability
QTY