More Information
X - CLOSE
Blackmoor Nursery is one of very few Nurseries in the UK offering gardeners the opportunity to buy Lingonberry plants online.
Vaccinium vitis-idaea - Lingonberry is a short evergreen shrub in the heath family that bears edible fruit. The berries are quite tart, so they are often cooked and sweetened before eating in the form of lingonberry jam, compote, juice, smoothie or syrup. The raw fruits are also frequently simply mashed with sugar, which preserves most of their nutrients and taste. Click on the Lingonberry image to purchase.
Perfect for growing in containers or raised beds.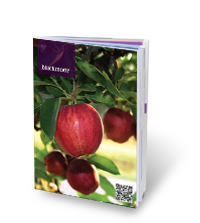 Delivery Charges - The delivery charge is worked out from the weight and the size of the plant. We have several rates that apply to UK mainland addresses. The lower postal rates range from £2.80 - £5.70, will be applied to smaller orders of the lighter plants like currants, raspberries, gooseberries, blackberries, asparagus and strawberries although larger orders will go into the £10.00 rate. A higher rate of £18.00 - £32.00 will be charged for deliveries to European Countries and GY KW IV AB PH KW HS ZE IM BT DD JE PO30 PO31 PO32 PO33 PO34 PO35 PO36 PO37 PO38 PO39 PO40 PO41 Postcodes. Once you have put together your order the delivery charge will show before payment. All orders are despatched in one delivery.
Next day delivery service on all container grown plants. Monday – Thursday orders placed up to mid-day will be dispatched the same day for a next day delivery. This is only available for container plants and not Bare Root plants.
Lingonberry Fireballs
Lingonberry Plants | Genus Vaccinium vitis-idaea | Vaccinium vitis idaea Fireballs Lingonberry For Sale
Vaccinium vitis-idaea Fireballs - When you see the berries on Vaccinium vitis-idaea Fireballs, you understand why this name was chosen. Fireballs has masses of big red berries that stay on the shrub for a long time. This makes the plant unique, just as its early flowering and fruiting time does. This variety also stands out for its robust habit. Native to the Arctic and alpine regions of Northern Europe and North America, the Lingonberry is related to Blueberries and Cranberries, and enjoys the same acidic soil conditions. Lingonberry Fireballs is well-suited to growing in pots with ericaceous compost, and its low-growing and spreading habit makes it the perfect companion to be planted under Blueberries.
Loyalty Reward Points. Save money as you grow with Blackmoor!
Receive 2% Reward Points for products purchased.
Receive Reward Points for writing a review and/or sharing this product.
Size
Description
Price
Availability
QTY
12cm Pot
1 Year Old Plant
£10.80
29 Available
Vaccinium vitis-idaea Fireballs Lingonberries are easy to grow in the ground, provided you have a boggy, acidic patch of land.
Planting Lingonberry Fireballs: Build up several layers of stones (the plants must be kept moist, not drowned!) and cover this with a thick layer of humus-rich, acidic soil. Plant 10cm deep and set the plants 60-90cm apart. Like Blueberries, the plants benefit from being planted in groups to encourage pollination. Cranberries and Lingonberries thrive in containers and hanging baskets but they require careful watering to prevent drying out and simulating a boggy effect without drowning them.
How To Grow Lingonberry Fireballs: Do not expect too much in the first couple of years but water regularly with rainwater to maintain acidity levels. Very little pruning is necessary; simply trim the bush back into shape after the fruit has been harvested.
Pest And Diseases: The most likely cause of problems will be incorrect pH and moisture levels. They are also susceptible to vine weevil larvae which can destroy the root system from late summer until the following spring by over –wintering in the roots before emerging as adults in late spring/summer. Nematodes (small worms) can be used to kill the vine weevil larvae in order to protect your plants.
Harvesting And Storage: Lingonberries ripen later than Blueberries, being a mid/late autumn crop, rather than a late summer/early autumn crop and are best picked before the first frost. In warm climates, Cranberries may not develop their characteristic red colour. However, the taste is usually unaffected and 'white' cranberries are a commercially exploited crop in warmer parts of the USA. Lingonberries will keep for weeks on the plant and can be picked on Christmas Eve in time for the turkey if they have not been subjected to frosts. They also freeze well.