All orders are despatched in one delivery. If your order contains both bare root and container grown plants then we can only despatch when all plants are ready.
3 Litre = Container grown and can be planted all year round. The size refers to the number of litres of compost that the container holds.
1 Year Grafted Vine = 30+cm in height.
There are a few things to consider before you just jump in and start planting your grapevines.
Grapes need lots of sunshine. One of the biggest mistakes that the home gardener makes when growing grapes in their garden is to plant them in the shade under a tree or where they get shaded by houses most of the day.
If you watch wild grapevines grow, you will notice they make all efforts to climb trees and shrubs to get into the daylight. Without proper sunlight, proper ripeness cannot be obtained. Be sure the spot you choose has good sun most of the day.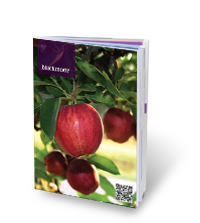 Collection - If you would like to collect your trees then use this option. Note the collection is from the Wholesale Nursery office between Monday-Friday only. Please allow 1 working days for your order to be processed prior to collection date.
We are not a Garden Centre or retail Nursery. Orders can be placed via our website and the collection option can be selected at the checkout. Your order will then be ready for you to collect during our normal opening hours which are Monday-Friday 07.30-16.30. Our plants are grown in fields that can be 2 miles away from our office so it is not possible to just turn up and select your own trees.
Delivery Charges - The delivery charge is worked out from the weight and the size of the plant. We have several rates that apply to UK mainland addresses. A delivery charge of £8.00 is for all single tree orders. £10.00 if more than one tree except in the case of the Espalier and Fan trained trees where this charge is a maximum of £40.00. The lower postal rates range from £2.80 - £5.70, will be applied to smaller orders of the lighter plants like currants, raspberries, gooseberries, blackberries, asparagus and strawberries although larger orders will go into the £10.00 rate. Once you have put together your order the delivery charge will show before payment. All orders are despatched in one delivery.
To take advantage of a promotional code or gift voucher this must be entered into the redeem code box at the checkout. Discounts cannot be given once an order is completed and any codes have not been used.
Phoenix
Grape Vines | Type Outdoor Dessert | Genus Vitis | Vitis vinifera
Large fruits which turn yellow when ripe. Delicious aroma. Also a heavy cropping variety. Has good mildew resistance. Picking time Late September. Highly recommended.
Loyalty Reward Points. Save money as you grow with Blackmoor!
Receive 2% Reward Points for products purchased.
Receive Reward Points for writing a review and/or sharing this product.
| Size | Description | Price | Availability | QTY |
| --- | --- | --- | --- | --- |
| 3 Litre | 2 Year Grafted Vine | £13.00 | 36 Available | |
Bought in a previous year and has proved productive, even in the North. Lovely tasting fruit.
I planted this variety back in 2009 and have it growing over a pergolas outside my back door. I never really thought I would get such great grapes. They are so sweet and I get so many bunches. And believe me I am no expert gardener.