More Information
X - CLOSE
The ideal tree shape for planting against a fence or a wall. Perfect if you are restricted on space.
Double U Cordons - Plant at 1.2 Metres apart.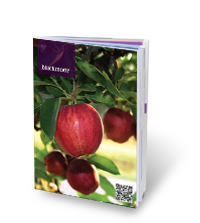 Due to the size and shape of the Double U's there is a £40.00 maximum delivery charge that applies to any orders including these trees. Plants have to be despatched with a pallet courier and are only available for a UK mainland delivery. The Espaliers and Fans are approximately 1.5 metres wide and 1.65 metres in height.
Top rated / best sellers

£110.00
Pollination group B
Size
Double U Cordon

£110.00
Pollination group 3
Size
Double U Cordon
U Cordons Double
Fruit trees for sale | Trained Fruit Trees. These fruit tree's has been grown specifically in a Double U shape, which makes it easier to pick and is great for growing against walls, fences or as a garden divider. These trees have been grown for a substantial number of years to form this lovely shape that will look great in any garden. If you are limited on space these would be a perfect addition to the garden. Double U Cordons size: 0.9m wide with 30cm between each arm. - Plant at 1.2 metres apart.
£105.00

Pollination group 3

Size
Double U Cordon

£0.00

Pollination group B

Size
Double U Cordon