Potatoes are hugely versatile and are a staple ingredient of many meals in one form or another - boiled, mashed, chipped or baked.
Seed tubers of potatoes should be planted around late March for first earlies, early to mid-April for second earlies and mid- to late April for maincrops. This varies slightly depending on where you are in the country.
There are numerous ways of growing potatoes.
It's vital with earlies and a good idea with maincrops to chit the seed tubers first before planting; this means allowing them to produce sturdy shoots. Buy your seed potatoes in late January/February and stand them rose end up (the rose end has the most eyes) in egg boxes or similar in a light, frost-free place. The tubers are ready to plant when the shoots are about 2.5cm (1in) long.
Once planted, when the stems are about 23cm (9in) high, start earthing up by carefully drawing soil up to the stems and covering to produce a flat-topped ridge about 15cm (6in) high. This can be done little and often or in one go.
Newly emerging foliage is susceptible to frost damage. You can prevent this by earthing up the soil around the shoots or by covering them with fleece.
The traditional way is to dig a narrow trench 12.5cm (5in) deep. This can be lined with compost or even grass clippings for a better crop. The seed tubers are spaced 30cm (12in) apart for earlies and 37.5cm (15in) for maincrop varieties in rows 24in (60cm) apart for earlies and 75cm (30in) apart for maincrop. Sprinkle slug pellets or other slug deterrents between the tubers as keel slugs can be a problem.
Potatoes need a sunny site away from frost pockets.
It's important to keep light away from the developing new potatoes as light turns them green and green potatoes are poisonous.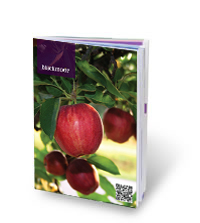 Delivery Charges - The delivery charge is worked out from the weight and the size of the order. We have several rates that apply to UK mainland addresses. A delivery charge of £2.95 is for a single pack. Once you have put together your order the delivery charge will show before payment. All orders are despatched in one delivery.
Delivery times - Orders placed up to Tuesday are dispatched the same week. Orders placed after Tuesday are dispatched the following week. You can add to your order at any time. If you wish to add to your order then please email us and we shall send you a ref code that can be used for free shipping. We shall let you know when your order is being shipped via email. If you change your email address at any time please change your details on your account.
To take advantage of a promotional code or gift voucher this must be entered into the redeem code box at the checkout. Discounts cannot be given once an order is completed and any codes have not been used.
Potato Kind Edward
Potato Seeds | Genus Solanum | Solanum tuberosum
Late - King Edward seed potatoes are probably the most famous potato variety on the market, and for good reason - they have both excellent cooking and taste qualities. Once cooked, King Edward potatoes rarely discolour and offer a broad range of uses
Often copied but never beaten it's not hard to see why King Edward potatoes have been around for a century - a great, solid all-round potato for home growers to enjoy.
Loyalty Reward Points. Save money as you grow with Blackmoor!
Receive 2% Reward Points for products purchased.
Receive Reward Points for writing a review and/or sharing this product.
| Count | Description | Price | Availability | QTY |
| --- | --- | --- | --- | --- |