Planting time September - January
Dig individual holes for each bulb or a trench for many bulbs. Place bulbs in the holes without pushing down hard.
Use the bulb as a guide and plant it two or three times its depth. Space them approximately two to three bulb widths apart.
Different bulbs need different soil types but summer bulbs generally like a warm, sunny position. Free-draining soil is important as bulbs are susceptible to rotting.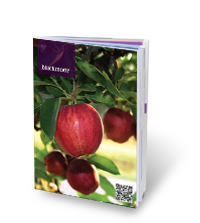 Delivery Charges - The delivery charge is worked out from the weight and the size of the order. We have several rates that apply to UK mainland addresses. A delivery charge of £2.95 is for a single pack of bulbs. Once you have put together your order the delivery charge will show before payment. All orders are dispatched in one delivery.
To take advantage of a promotional code or gift voucher this must be entered into the redeem code box at the checkout. Discounts cannot be given once an order is completed and any codes have not been used.
Top rated / best sellers
Bulbs - Daffodils
Daffodils have long been considered one of the heralds of spring. Planted in autumn, they spend several months developing roots before the flowers burst forth in spring. They can be planted in borders and containers.