Eriobotrya are spreading evergreen shrubs or trees with simple, leathery leaves and small white flowers in panicles, followed by succulent fruits. An average tree can produce approximately 110lb (50 kg) of fruit given good conditions. Maximum height once fully mature 2-3 metres.
Aspect
South-facing or East-facing.
Soil
Sand, Clay, Chalk, Loam
Perfect for a sunny area in the garden, prefer well drained soil.
Aspect
South-facing or East-facing.
Soil
Sand, Clay, Chalk, Loam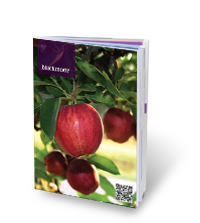 Collection - If you would like to collect your trees then use this option. Note the collection is from the Wholesale Nursery office between Monday-Friday only. Please allow 1 working days for your order to be processed prior to collection date.
We are not a Garden Centre or retail Nursery. Orders can be placed via our website and the collection option can be selected at the checkout. Your order will then be ready for you to collect during our normal opening hours which are Monday-Friday 07.30-16.30. Our plants are grown in fields that can be 2 miles away from our office so it is not possible to just turn up and select your own trees.
Delivery Charges - The delivery charge is worked out from the weight and the size of the plant. We have several rates that apply to UK mainland addresses. A delivery charge of £8.50 is for all single tree orders. £10.00 if more than one tree. £15.00 charge for larger orders except in the case of the Espalier and Fan trained trees where this charge is a maximum of £40.00. Once you have put together your order the delivery charge will show before payment. All orders are despatched in one delivery.
To take advantage of a promotional code or gift voucher this must be entered into the redeem code box at the checkout. Discounts cannot be given once an order is completed and any codes have not been used.
Top rated / best sellers
Loquat Eriobotrya japonica
Trees that produce small, round or pear-shaped fruits, rarely more than 2 inches long. Sweet or slightly acidic in flavour, the juicy flesh may be white, yellow or orange with a yellow or orange-blushed peel. Loquats are tasty when peeled and eaten fresh, or you can freeze the whole fruit for later use. They make excellent jellies, jams, preserves, cobblers or pies.